Joan Didion's novel finally gets a breakthrough as a movie treatment.
What is the movie about?
The Last Thing He Wanted on Netflix is based on the novel written by Joan Didion the same name. It managed to retain very little source material's drama and other emotions. Didion is an innovative yet personified writer. The movie is displayed as a jigsaw puzzle that is to be reassembled at every point of the movie. The movie will be released on 21 February.
The Last Thing He Wanted stars Anne Hathaway. Hathway is portrait as one of Didion's all-time favorite complicated heroines as Elena McMahon. Elena is a journalist working at the fictional The Atlantic Post. Elena's life is completely caught up in the story. Soon the story shifts the pressure. The pressure from above freeze shifts to her desk and reassign her to President Reagan's reelection campaign. But Elena loves being in trouble, as a part gifted from her father. For the novel Readers, the story won't somehow do justice. And this is obvious due to the confusion in the plot.
Few Spoilers of the Movie
The Last Thing He Wanted displays the original material. There is no actual understanding of Didion's best works and the talents of its stars. Ben Affleck may not be Laurence Olivier, but here he is somehow more tough than usual. Rosie Perez is ignored and Willem Dafoe is displayed as a Bad Dad. Fans of Didion's work will be frustrated and unhappy. Lovers of the political thrillers will be bored, and any fan of Rees will be much disappointed. She is one of the talented filmmakers, but she couldn't just make this work beyond a few beautiful.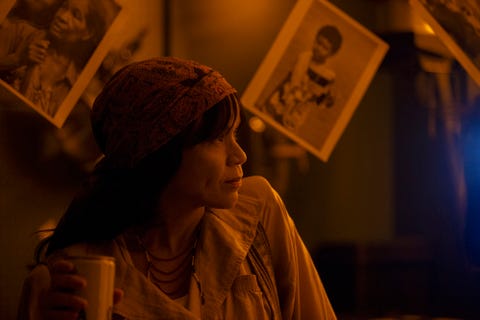 What Annie Hathway fans should expect?
It's very difficult to buy the film as a journalism thriller when Hathaway feels unjustified and wrong for this character. Hathaway knows very well how to play damaged characters with great efforts. Her roles in Rachel Getting Married and Les Miserables were remarkable. But Elena, while carrying a lot of pressure, shows herself on how her pain made her stronger.
She has an awkward monologue about her past-a long monologue like they're reading their resume. But this kind of role doesn't work for Hathaway. No matter how much the makeup artists work. Elena can look tired and stronger in with makeup but you never approve of the 37-year-old Hathaway as some grizzled reporter.
Not up to the mark!
The Last Thing He Wanted is remarkable. Though it doesn't focus on any particular single level. As a journalism thriller, the story makes no sense and the character motivations and allegiances are just random. The story also describes the difficult relationship between a father and daughter. The plotline somehow completely fizzles out with Dafoe's character disappears from the narrative and the reason is comically awful to explain what happened to him.