The hugely popular Game of Sony's PS4, Horizon Zero Dawn has announced a sequel at its Future of Gaming Events. The action role-playing game developed by Guerilla was first released on PS4 in March 2017. The popularity of the game had already assured it a sequel which was just waiting for a confirmation. The new sequel is named Horizon Forbidden West.
Trailer Released for Horizon Forbidden West
The story is set in an alternate and bizarre universe where human life had almost become extinct and only the robot dinosaurs are seen roaming on the land. With great visuals, the game is surely going to set its own standards. The trailer showed how clean the water looks; it seems the game has focused heavily on water transversal. The addition of new robots is also a certainty at this point. There are new areas to explore and new threats to defend.
The protagonist, Aloy is looking for some clues to her post-post-apocalypse world which is pretty bizarre and interesting. The trailer did not reveal much of the story though. There were many red plants shown in the short trailer that was the cause of the nearby wildlife in the areas. The infestation has been increasing to many other creatures as well so we could hope that it might be something important in the storyline.
Story of the Sequel
The Game takes the story into the sequel by starting from where it ended in the previous game. Curious Aloy is still going to the west to uncover the mysteries that destroyed her world. The trailer teased the underwater world which looked lifelike. There's going to be much more fun this time.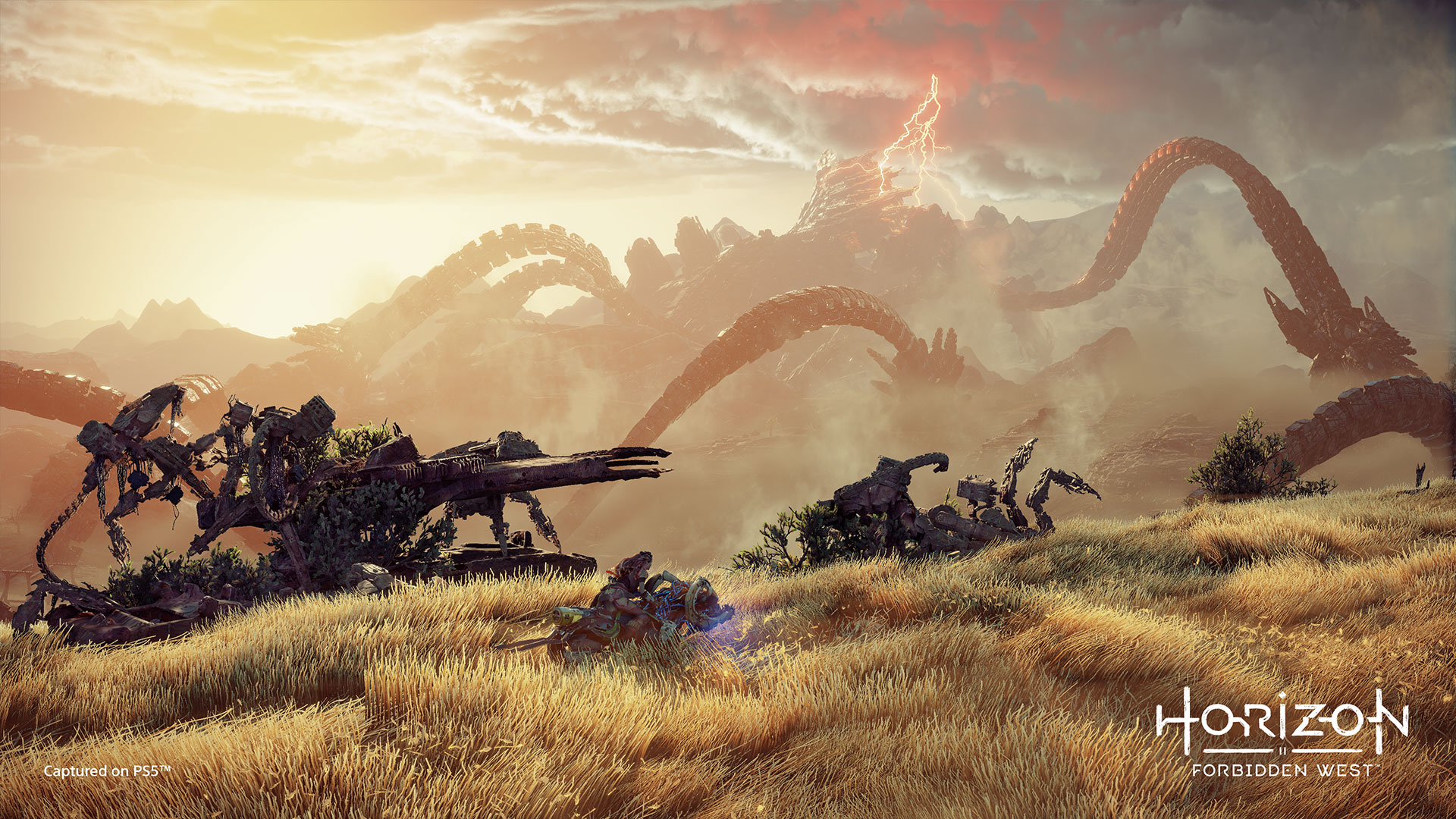 In a Playstation Blog, it was said that "Aloy's story as she moves west to a far-future America to brave a majestic, but dangerous frontier where she'll face awe-inspiring machines and mysterious new threats."
Unlike its first release this time it is going to focus more on the exploration of the unique world that we'll play in.