A classic 1962 post-apocalyptic film is getting a TV show remake in the wake of apocalypse hits like The Walking Dead and The Last Of Us.
The Day of the Triffids is getting a brand-new TV remake. The classic post-apocalyptic tale originated in the 1951 John Wyndham novel that followed a British biologist's attempts to survive in a world where the majority of the population has gone blind and the world is beset by ambulatory carnivorous plants called triffids. The story was adapted into a popular sci-fi film starring Howard Keel and Nicole Maurey in 1962.
Per Deadline, Amazon Studios is now developing a television adaptation of The Day of the Triffids. The series will be directed and produced by Johan Renick of the HBO drama Chernobyl. This project is being fast-tracked likely thanks to Renick's former coworker, Chernobyl creator Craig Mazin, whose new series is The Last Of Us, the hit HBO post-apocalyptic tale following a fungal infection that leads to a zombie apocalypse.
Related: 6 Last Of Us Episode 4 Moments That Will Be Very Important In The Future
Why Day of the Triffids is a Worthy Successor to The Last Of Us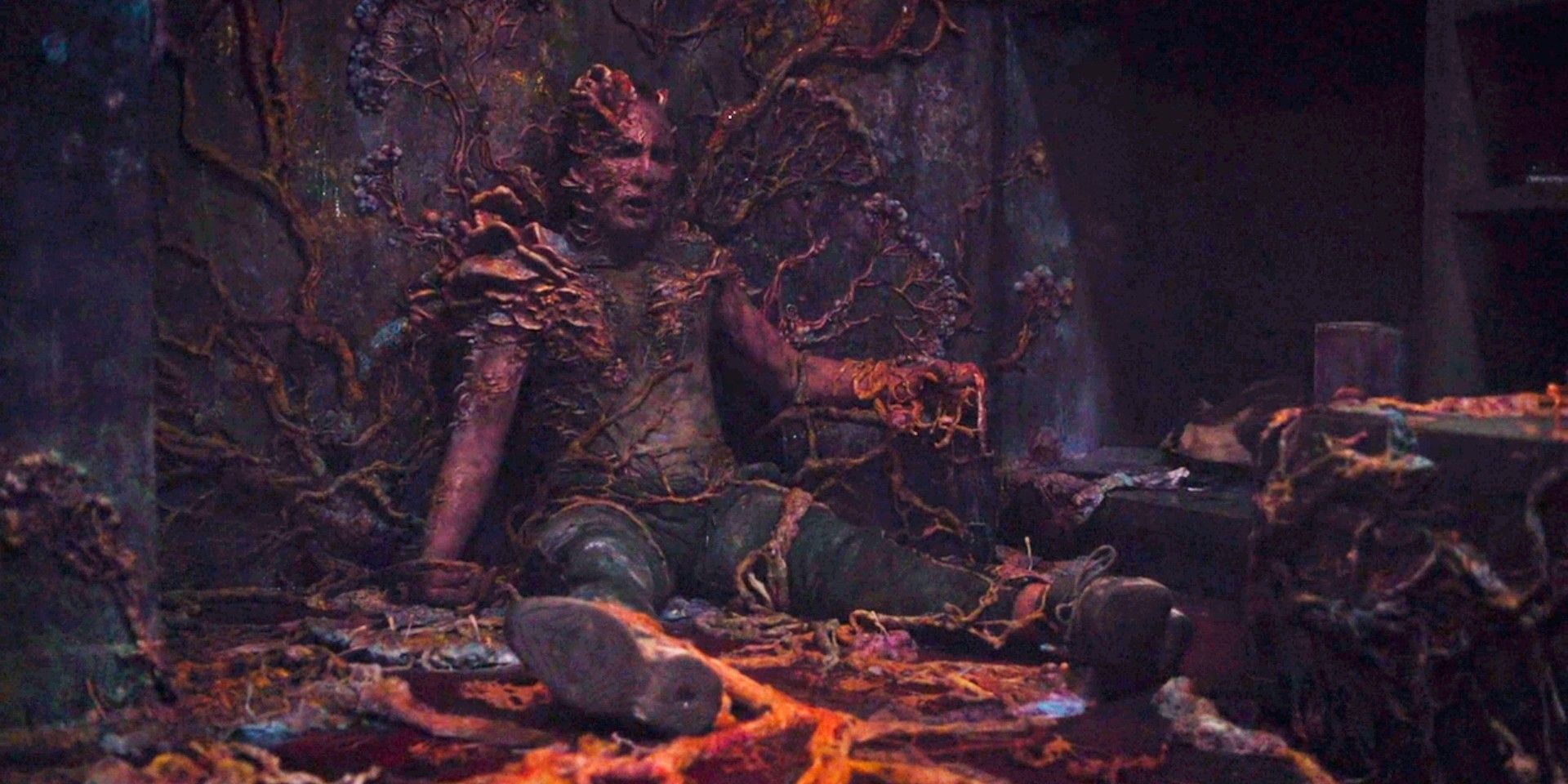 The Day of the Triffids was nearly remade as a film in 2010, which the current incarnation's executive producer Don Murphy was also attached to. Although that version never came to pass, television has seen multiple adaptations of the classic story. The first came in 1981 starring John Duttine, with the most recent outing airing in 2009 with a cast that included Dougray Scott, Joely Richardson, Brian Cox, Vanessa Redgrave, Eddie Izzard, and Beverly Hills, 90210 alum Jason Priestley.
However, there has never been a better time for the series to come to television. Post-apocalypses are dominating the small screen right now in hit series including The Last Of Us and the wide variety of titles in the universe of AMC's long-running zombie drama The Walking Dead. Not only does it make sense to bring back one of the original pop culture apocalypses, The Day of the Triffids shares a certain amount of DNA with Mazin's series that will likely delight fans.
The fact that The Day of the Triffids centers around a plant-based threat makes it the perfect follow-up to The Last Of Us. This is because that element of the story will intrigue viewers who are missing the series once the season has ended, but it's just one small strand of a much larger story with a very different tone. The original novel and film are much more focused on the ways that society does or does not band together to rebuild after its devastation rather than merely wallowing in the end of the world, allowing for meaty storylines that post-apocalypse television fans may not have seen before.
More: What That Huge Zombie In Last Of Us Episode 5 Is & Why It's So Different
Source: Deadline