via The Avenue Entertainment
There's nothing wrong in trying to appeal to a younger demographic in a genre that's proven itself to be reliably popular among all ages, but action-packed horror comedy Slayers tried way too hard, and ended up getting pummeled as a result.
As if a measly 20 percent Rotten Tomatoes score wasn't bad enough, an equally-miserly 25 percent user rating highlighted that the blood-soaked mashup failed to even meet the basic requirements needed to sink its fangs into the cool crowd. There was potential in the premise, but when your horror comedy fails to deliver on either front, then questions must be asked.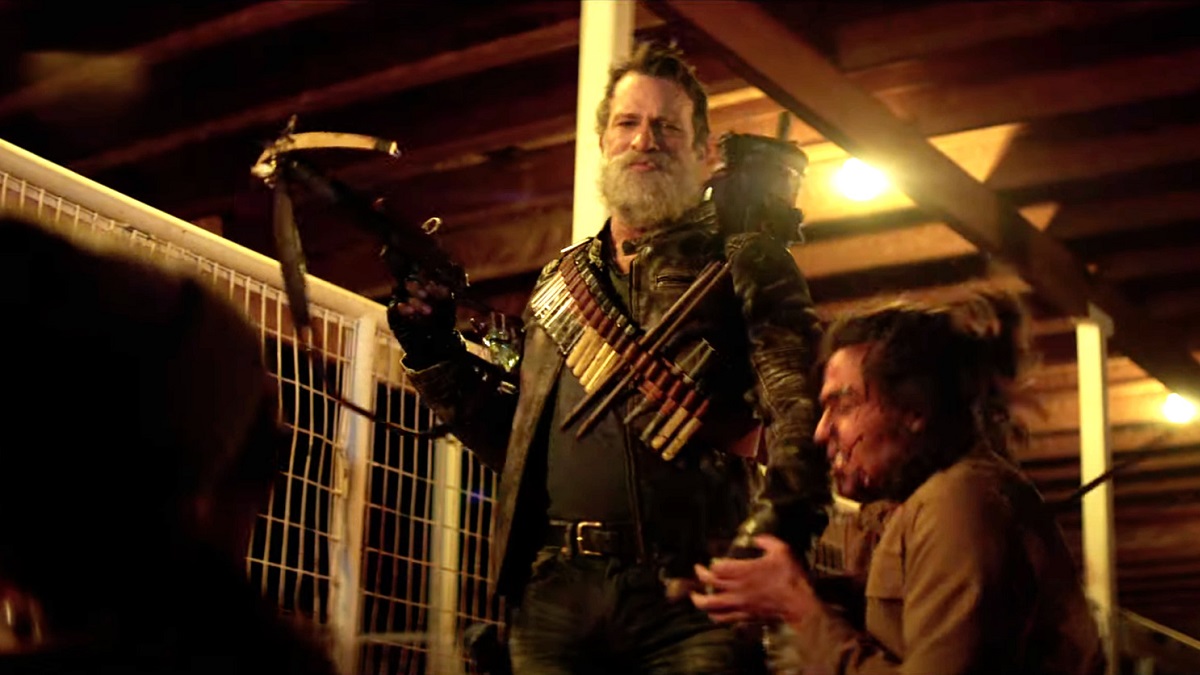 Thomas Jane stars as a veteran vampire hunter on a lifelong mission of revenge after his teenage daughter was killed, but when he finally tracks down their base of operations, he decides that the best method of achieving his goal is by recruiting a band of social media influencers who just so happen to be attending a party at the exact same compound where the bloodsucking undead have set up their lair.
Borderline obnoxious in its attempts to skewer social media culture while simultaneously leaning on it as the driving force behind the entire story, writer and director K. Asher Levin shows glimpses of potential without ever following through on any of the interesting quirks and foibles. Luckily for Slayers, though, streaming crowds will never get enough of horror.
Per FlixPatrol, the instantly-forgettable folly has compounded expectations to transform into a bat, spread its wings, and soar right onto Hulu's Top 10 most-watched list, after finally proving irresistible to the platform's paying customers.